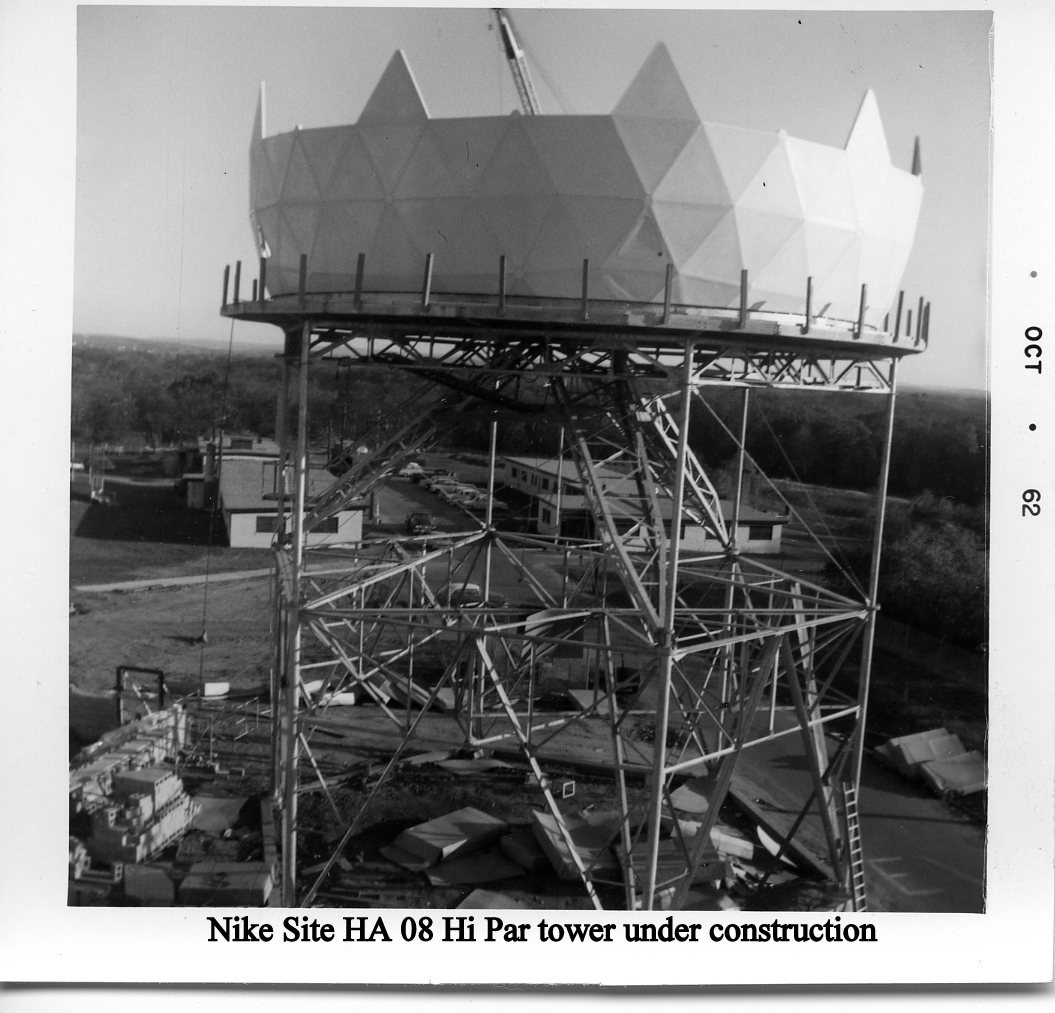 March 2022: Tom Cluff talks about his experiences in the Army and the two Nike Sites he served at in Connecticut. Plus he's included many photographs and documents from that time, including photos of site HA-08 being upgraded with elevated radar platforms and other improvements.
Al Kellogg is reconstructing the dog yard obstacle course at site SF-88. The Nike Historical Society and the National Park Service are paying for the materials. Although a lot of varied work is done to restore, maintain, and improve site SF-88, this is the first report of such work reported by NikeMissile.org. Al is president of the Nike Historical Society.
Sept. 2019: Thomas Moorer says being accidentally shot was a danger at Nike sites.
July 2019: Gerald Browning alerts us to a story from PBS station KQED about Nikes in the San Francisco bay area and SF-88 in particular.
April 1, 2019: Terry Fetterman sent a 1966 photo of himself at Fort Baker, in the San Francisco defense. Terry included a brief meaningful note.
April 1, 2019: Rocky Stovall shares memories of his experience in Germany with Nike Site Dangers.
March 6, 2019: Tim Jordan served at C-50 (Homewood, IL, in the Chicago defense). He sent some photos (and plans to send more stories and photos).
January 11, 2019:Photos from Don McCuaig of SF-88 IFC taken when he was on active duty there. (Don shot and produced the "Our Town" video we use.)
January 10, 2019: Lowell Anger writes: My Dad, Irwin Anger, served with the 18th AAA in Pittsburgh during the Korean conflict. I have some of his photos of him and his friends at the base.
January 9, 2019:Pictures from Alvin "Butch" Ball of LA-29 radars, buildings, and some personnel when he was stationed there.
May 1, 2018: Barry Hayes has contributed his experiences with Nike Site Dangers.