Unfortunately, the restoration efforts at White Point fell through and the museum will not be created. The Nike Historical Society will still like to give all the individuals involved a "Well Done". We are leaving this page on our website in order to honor the efforts made in this endeavor.
WHITE POINT SITE LA-43
The Launcher Area at White Point, Los Angeles Defense Missile Site LA-43 is in the restoration process. Plans are to refurbish one of the pits and turn it into a museum which will feature all the air defense history of Los Angeles. The photos below are current and would be classified as the before period.
The photo below is of a work crew from the folks restoring Site LA-43 and members of the Nike Historical Society, who came to lend a hand in removing equipment from the pits at Site LA-96, located in Van Nuys. The site currently is occupied by a unit of the California Air National Guard.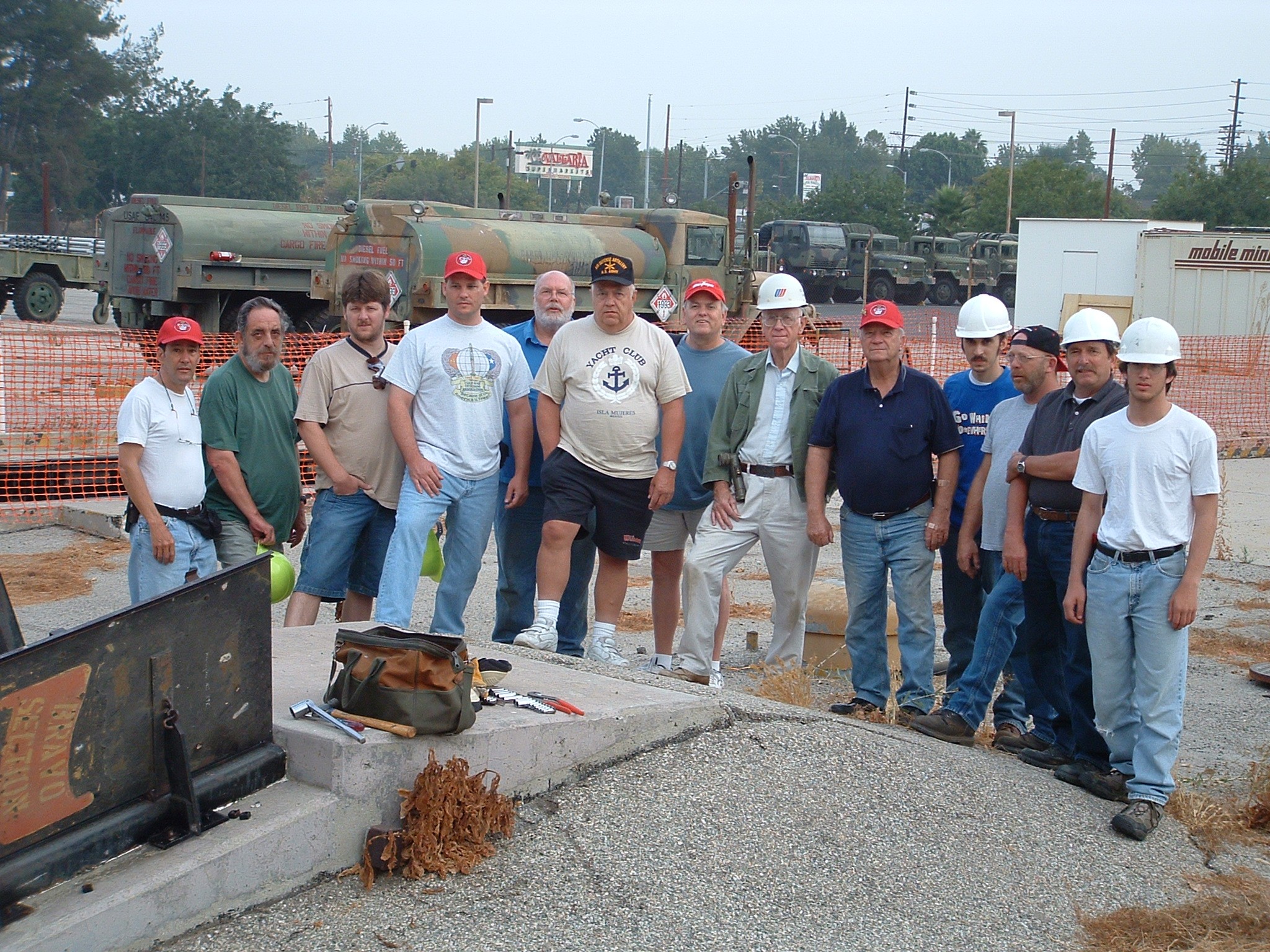 Any Nike Vets in the Los Angeles area that would like to help out in this project you can contact the following:
Frank H. Evans, President, Los Angeles Air Defense Museum Association at; fevans@laadma.org
Members of the Nike Historical Society traveled to LA-96 to assist in the removal of elevator control units, electrical boxes and transformers, and two elevator hydraulic pumping units from A and B pits. A 28,000 lifting capacity crane was employed to remove this material from the two pits. This material is destined for the restoration of parts of the LA-43 Launching Area for the Los Angeles Air Defense Museum